A PARTNERSHIP OF PEOPLE AND PLACES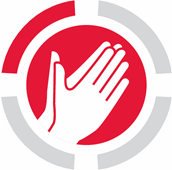 The Peterborough Methodist Circuit comprises ten churches and three Local Ecumenical Partnerships, two of which are Methodist-United Reformed Churches, and one of which is Methodist-Anglican-United Reformed. In addition, we are developing a range of 'fresh expressions'; new forms of church for our changing culture, established primarily for those who are not yet members of any church.
The Circuit Meeting is the principal body responsible for the affairs of the Circuit and the development of Circuit policy. It exercises a combination of spiritual leadership and administration so that local churches can grow closer and support each other in their mission. This requires us to be outward looking, lead as a team, provide opportunities for worship and nurturing disciples, and encourage learning in all its forms. The Circuit is part of the Northampton District of the Methodist Church.
The Pioneer Hub is a project of the Peterborough Methodist Circuit of Churches which welcomes people of any denomination. It reflects everything we do to encourage renewal in the life of the Church.
​
Pioneering is understood differently across the denominations. Pioneers appointed by the Methodist Church nationally feel called by God to plant new churches or Christian communities. Other denominations use the term to describe people who simply innovate and develop new work. We embrace both because we sense that many people have entrepreneurial gifts, and who with the right support, and confidence, will achieve great things.
'Love your anemone', our Fresh Expressions blog provides a blend of magazine articles, reflections, worship resources, church tools, and teaching material, all inspired by Fresh Expressions. The title originates from the relationship between the Clownfish and the Sea Anemone who although being very different, support each other mutually, and depend on each other for their lives. This is the kind of relationship that we are looking to encourage between what we have inherited, and what is new and emerging.
FIND A CHURCH and click on a marker for website and contact details