Our calling is to respond to the gospel of God's love in Christ
AS INDIVIDUALS, LOCAL CHURCHES, AND IN WORKING IN PARTNERSHIP, WE FUFILL OUR CALLING THROUGH:
Worship



The Church exists to increase awareness of God's presence and to celebrate God's love
Learning and Caring
The Church exists to help people to grow and learn as Christians, through mutual support and care
Service
The Church exists to be a good neighbour to people in need and to challenge injustice
Evangelism
The Church exists to make more followers of Jesus Christ
ESSENTIAL INFORMATION FOR BAPTISMS AND WEDDINGS
​
In the first instance, use the 'Find a Church' map below to contact the minister of your local church. The Methodist Church is open and welcomes the opportunity to support you as you mark the most important moments in their lives. For many people, these times are an opportunity to think about where their own life is headed, and what the Christian Faith has to offer. Please note that because our ministers serve across multiple churches, we cannot guarantee availability on a specific date unless we are able to plan well ahead.
​
Two of the most important questions that people often ask are, 'Will we baptise infants for families who do not attend church?' and 'Do we conduct weddings for people who have not been baptised, or who have been divorced?' The answer is yes that none of these, in themselves, would be unlikely to prevent us from baptising a child or marrying a couple. We would, nevertheless, want to assure ourselves that parents and prospective partners were aware of the significance of the promises that they are about to make, and would encourage them to reflect on what the Christian Faith has to offer, and to attend church beforehand.
For more information on the Methodist Church's outlook on baptism and marriage please click. For a detailed view on our legal obligations relating to same-sex marriage, this document is helpful.
​
​
ESSENTIAL INFORMATION FOR FUNERALS
Without exception, the first point of contact when looking to arrange a funeral is via a Funeral Director, who will contact one of our ministers on your behalf and agree the date and time for the service with us. From then on, the minister will liaise with you directly, and will work with you to develop a service that is personal and meaningful. This can include music and literature which was important to the deceased, as well as a tribute given by a family member. If you would like the service to be led by a minister who you know, it is important that you alert the Funeral Director to this as soon as possible.
​
Funeral services may be carried out at a local church, followed by a committal held at a burial ground or a crematorium. Alternatively, shorter services can be held at a crematorium alone. Christian services are distinct because of our conviction that death is not the end. This said, our ministers are always sensitive and skilled in leading services where people have not had the opportunity to think about faith or attend church for some time.
For more information on the Methodist Church's outlook on funerals, please click here.
​
​
A PARTNERSHIP OF PEOPLE AND PLACES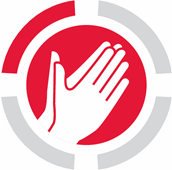 The Peterborough Methodist Circuit comprises ten churches and three Local Ecumenical Partnerships, two of which are Methodist-United Reformed Churches, and one of which is Methodist-Anglican-United Reformed. In addition, we are developing a range of 'fresh expressions'; new forms of church for our changing culture, established primarily for those who are not yet members of any church.
The Circuit Meeting is the principal body responsible for the affairs of the Circuit and the development of Circuit policy. It exercises a combination of spiritual leadership and administration so that local churches can grow closer and support each other in their mission. This requires us to be outward looking, lead as a team, provide opportunities for worship and nurturing disciples, and encourage learning in all its forms. The Circuit is part of the Northampton District of the Methodist Church.
The Pioneer Hub is a project of the Peterborough Methodist Circuit of Churches which welcomes people of any denomination. It reflects everything we do to encourage renewal in the life of the Church.
​
Pioneering is understood differently across the denominations. Pioneers appointed by the Methodist Church nationally feel called by God to plant new churches or Christian communities. Other denominations use the term to describe people who simply innovate and develop new work. We embrace both because we sense that many people have entrepreneurial gifts, and who with the right support, and confidence, will achieve great things.
'Love your anemone', our Fresh Expressions blog provides a blend of magazine articles, reflections, worship resources, church tools, and teaching material, all inspired by Fresh Expressions. The title originates from the relationship between the Clownfish and the Sea Anemone who although being very different, support each other mutually, and depend on each other for their lives. This is the kind of relationship that we are looking to encourage between what we have inherited, and what is new and emerging.
FIND A CHURCH and click on a marker for website and contact details

To contact a minister direct, please use Rev Langley on 01733 573147 or revlmh@gmail.com for Crowland, Oundle, Yarwell, Queen Street Whittlesey, Westgate New Church, and Livestream Worship, and Rev Janet on 01733 259631for Brookside, Dogsthorpe, Orton Waterville, Elton, Southside or Yaxley.
For further information, contact The Peterborough Circuit of Methodist Churches today.